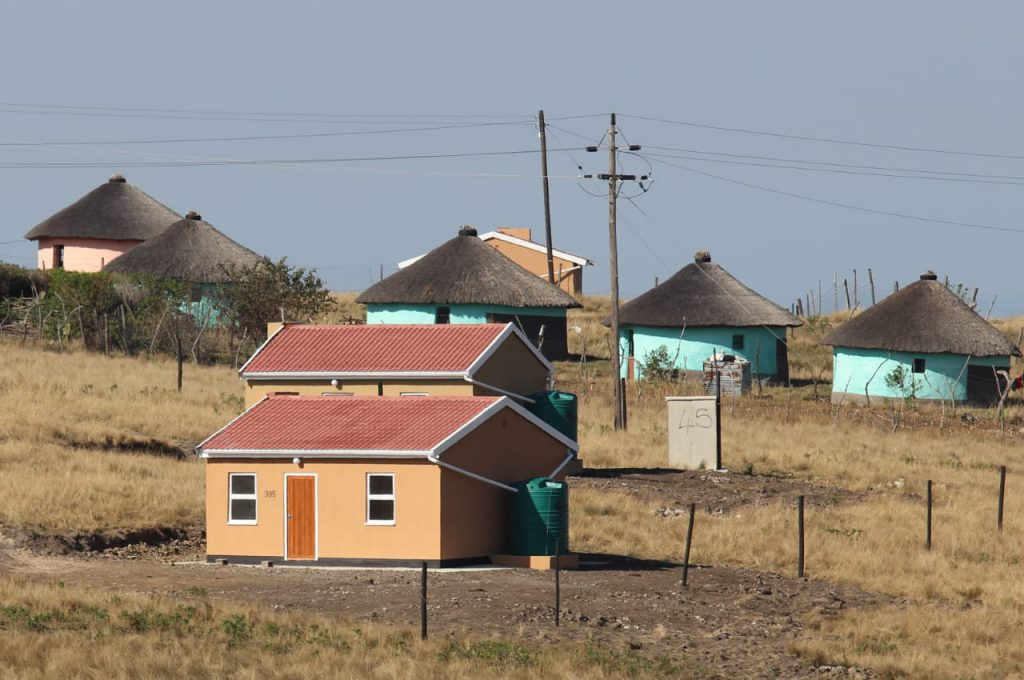 PREMIER MABUYANE AND MEC LUSITHI TO HANDOVER 200 HOUSES TO DESTITUTE VILLAGERS IN BCMM
East London——– The living conditions of 200 destitute and vulnerable families including a 100-year-old grandmother in rural villages of Dimbaza, will change for the better. EC Premier Oscar Mabuyane together with Human Settlements MEC, Siphokazi Lusithi, will hand over 200 new houses to the beneficiaries on 30 September 2022 in Madakeni village under Buffalo City Metropolitan Municipality (BCMM). The handover forms part of the provincial activities to close off Public Service Month, accelerating service delivery.
A total of 293 families in several Dimbaza villages were identified as destitute and in dire need of houses. Many of them were living in mud structures, some in shacks, in wooden structures and others in dilapidated structures. The Department prioritises the destitute and vulnerable groups in society which includes the elderly, disabled, child headed households and military veterans. As part of the Department's intervention, a project was initiated. The families all benefitted from Dimbaza Destitute 293, a housing project worth R48 million rand. Already 200 houses are completed and ready for handover tomorrow.
One of the beneficiaries set to receive a house is 100-year-old Nombuyiselo Zondani from Madakeni who is currently living with her 65-year-old son in a poor mud structure.
Members of the media are invited as follows:
DATE: FRIDAY, 30 SEPTEMBER 2022
VENUE: MADAKENI VILLAGE, DIMBAZA
TIME: 13H00
END.
Confirmations contact Phiwokuhle Soga, 076 8044292, PhiwokuhleS@ecdhs.gov.za
Issued by Department of Human Settlements
For media enquiries contact
Mr Caswell Mabunda
Acting Director Communications
Eastern Cape Human Settlements
Cell: 074 142 3870 or CaswellM@ecdhs.gov.za