Management is doing things right…
HEAD OF DEPARTMENT'S PROFILE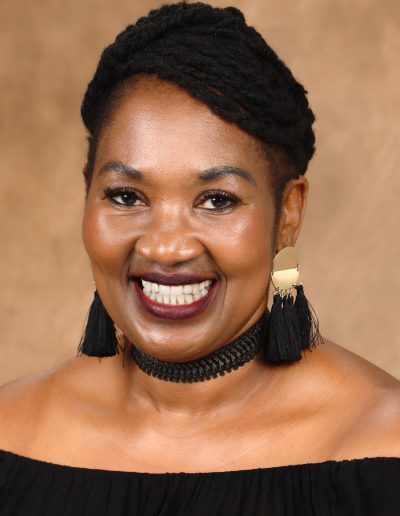 Ms. Tabisa Poswa
HOD Human Settlements - Eastern Cape
Ms. Tabisa Poswa is a seasoned Public Sector Manager with extensive knowledge and experience in Legal Services within the South African Public Service. Her career spans over 20 years in the Provincial Administration of the Eastern Cape Government. Ms. Poswa has worked as the Head of the Political Office (MEC's Office) for three (3) Departments in the Eastern Cape Provincial Government. She has worked for the Eastern Cape Department of Human Settlements for the past twelve (12) years of which eleven (11) years she has served the Department as its Chief Operations Officer and Chief Director.
Ms. Poswa holds a Bachelor of Laws (LLB) and a Bachelor of Jurisprudence (B. Juris). She has also attained various Qualifications in the fields of Law of Contract, Labour Law, Legislative Drafting and Financial Management.
As Accounting Officer and Head of Department, Ms. Poswa is responsible for the following duties and functions in the Department:
Managing the interface and maintaining sound relations between the administration and the political office;
Facilitating the development of spatially economically viable and socially and environmentally sustainable human settlements;
Ensuring the development and implementation of integrated multi-year human settlements plan;
Accelerating delivery in support of improving the quality of living standards and basic services;
Facilitating the integrated of human settlements needs in the social needs departments and other key role player's plans;
Aligning departmental planning to the national and provincial priorities, including but not limited to the National Development Plan and the Provincial Strategic Framework;
Ensuring integrated intra and interdepartmental planning, collaboration and delivery of programmes and services pertaining to Human Settlement;
Ensuring the creation of an enabling environment for effective service delivery through the mobilization and utilization of internal and external resources;
Implementing good governance systems and compliance monitoring frameworks including the effective and efficient management of finances, risk assurance management services, customer and stakeholder participation in planning service delivery and decision making;
Ensuring cooperation and collaboration with relevant institutions like parliamentary committees, provincial and national inter and intra-governmental structures and external stakeholders; and
Efficiently managing corporate services in the Department
Meet the team that makes this office functional.